Faculty who complete either the QM Essentials pathway or the QM Course Certification pathway are encouraged to become peer reviewers. Faculty complete the QM Peer Reviewer Course and join the pool of Peer Reviewers at NC State. To serve as a peer reviewer faculty need to have taught at least a 3 credit hour online within the last 18 months. Peer Reviewers will perform at least one internal review per semester for courses on the QM Essentials Pathway. Reviewers will serve on a team of 3 reviewers and will be awarded $150 for each internal review completed. 
Certified Peer Reviewers may also perform QM Official Course reviews for QM Certification of courses within the UNC System and outside of NC State.
The goal of this program is to serve faculty who:
want to contribute to the improvement of  providing quality online education at NC State

have a desire to collaborate with peers to positively impact the student experience

are interested in serving as a course reviewer for NC State online and blended courses

want to gain new perspectives on course design from other faculty who teach online at NC State
Wolfpack Peer Reviewer Pathway Requirements
Complete either the QM Essentials Pathway or QM Certification Pathway

Complete the Quality Matters Peer Reviewer Course 

Submit application for Peer Reviewer Certification

Serve on 2 Internal Peer Review teams (1 per semester) during the academic year following Peer Reviewer certification

(optional) Serve on additional internal reviews

(optional) serve on QM managed review teams
Wolfpack Peer Reviewers receive a digital credential in the form of a badge that can be displayed as part of an email signature, instructor block in Moodle, faculty profile page, etc.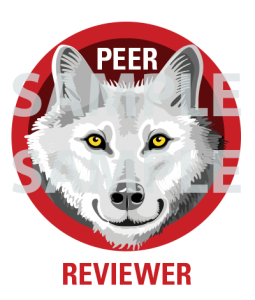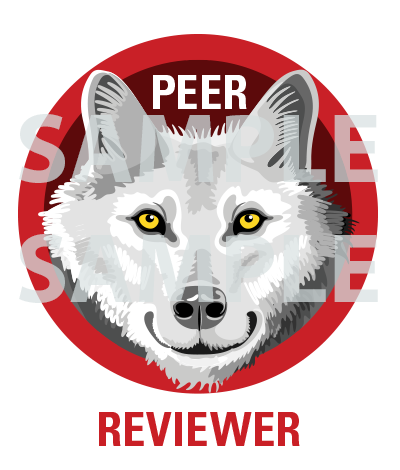 If you are interested in becoming a Wolfpack Peer Reviewer, please contact Bethanne Tobey (bwtobey@ncsu.edu)