The admin interface is where you can access all the features for editing your WolfWare WordPress site. This guide provides instructions on how to access the admin interface, as well as an overview of the various tools available.
This information applies to WolfWare WordPress version 4.9.4. This information was last updated on 5/06/2019.
Contents:
Access the admin interface
The easiest way to access the admin interface for your course WordPress site is from WolfWare.
Log in to WolfWare
Locate your course or project
Click on the WordPress icon to the right of the course name to go to the site 
At the top right corner of the screen underneath the search box, click on the "Login to WordPress" link

Click the link to Login to WordPress

On the login screen, click the large "Log in with Shibboleth" button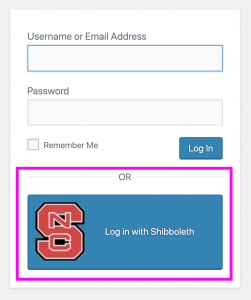 Components of the admin interface
After logging in you will be in the admin interface for your WordPress site. The first screen you see is called the Dashboard; it serves as the home screen for the admin interface. You will sometimes hear the entire admin interface referred to as the dashboard.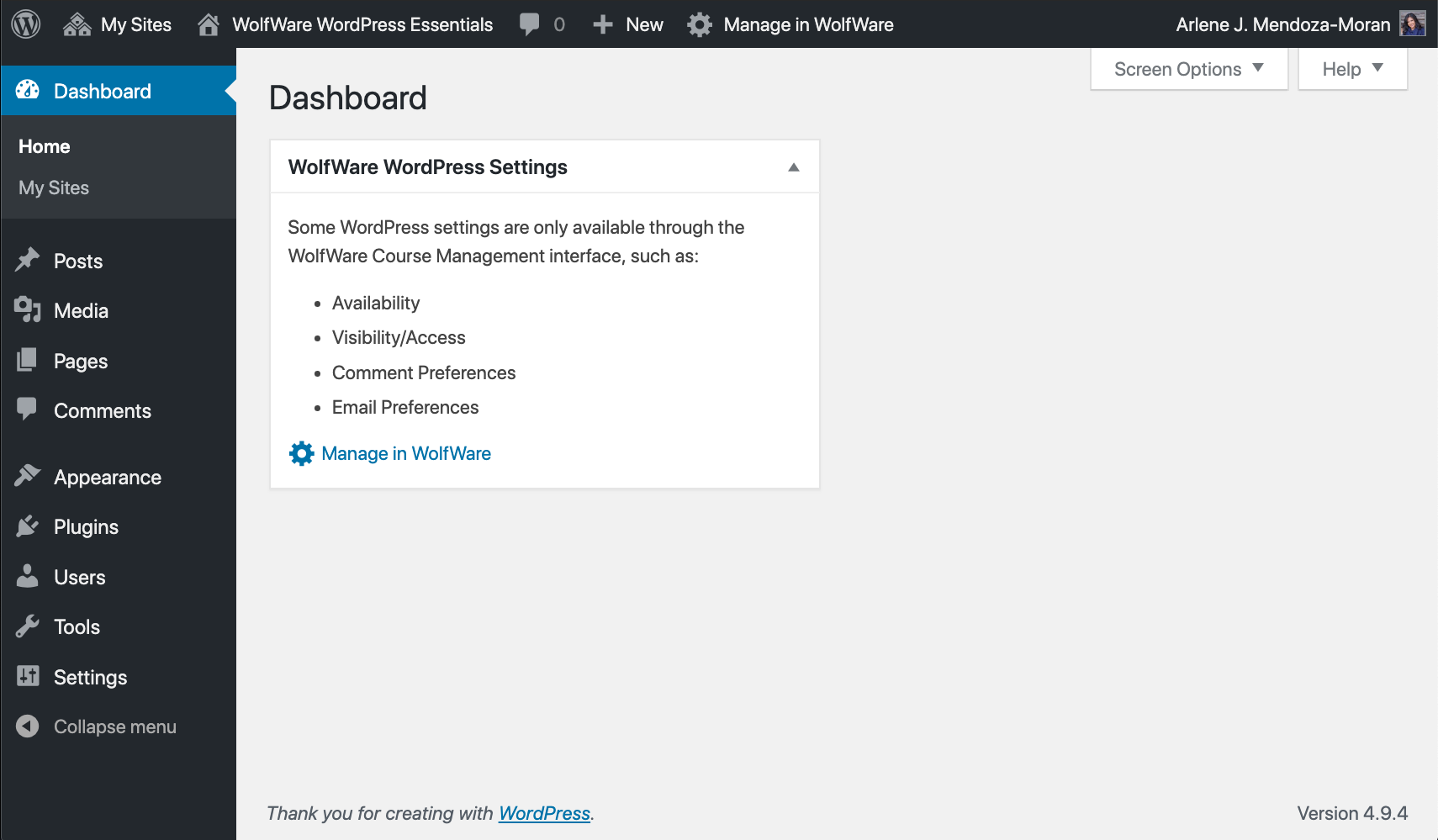 The admin interface gives you access to all the features available for editing your WolfWare WordPress site. It is organized into three main components:
The  Work Area occupies the majority of the admin interface. The contents of the Work Area depend on which tool you are using in the admin interface.
The Admin Toolbar is located across the top of the screen
The Navigation Menu is on the left side
Back to Top